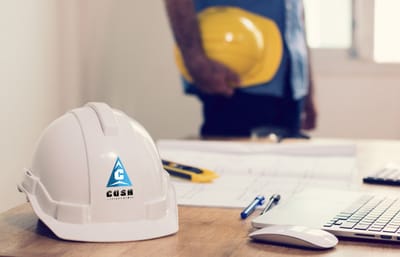 Cush Developments is a 100% black women owned company established to provide a wide variety of outstanding civil works and general building services. Our varied workforce has the flexibility and experience to undertake projects ranging from minor repairs to major renovations and maintenance. We invest in and empower young black South Africans experienced in general building, plumbing works, civil works, renovations, electric fencing, concrete, steel and palisade erections and routine road maintenance. Youth development, women empowerment and alleviating poverty are our key objectives.
We have been providing quality construction services for 9 years and we bring that knowledge and experience to every project we embark on. We understand that each project is a large investment on our client's part. Our value proposition is to provide peace of mind to our clients by taking them through the process from start to finish.
We believe that the client is the ultimate judge of our performance; our motto is "we provide a speedy , professional service and quality workmanship", if you come to Cush Developments, we will give you value for your money. Every project we do is accompanied by a written guarantee of quality workmanship. The high standards that our customers have come to expect is achieved by employing teams of skilled trades people under our direct control, most of whom have been with us over the years. All our employees have been vetted for quality and expertise and understand our expectations and those of our clients.